It has been 26 years since Diana, Princess of Wales died in Paris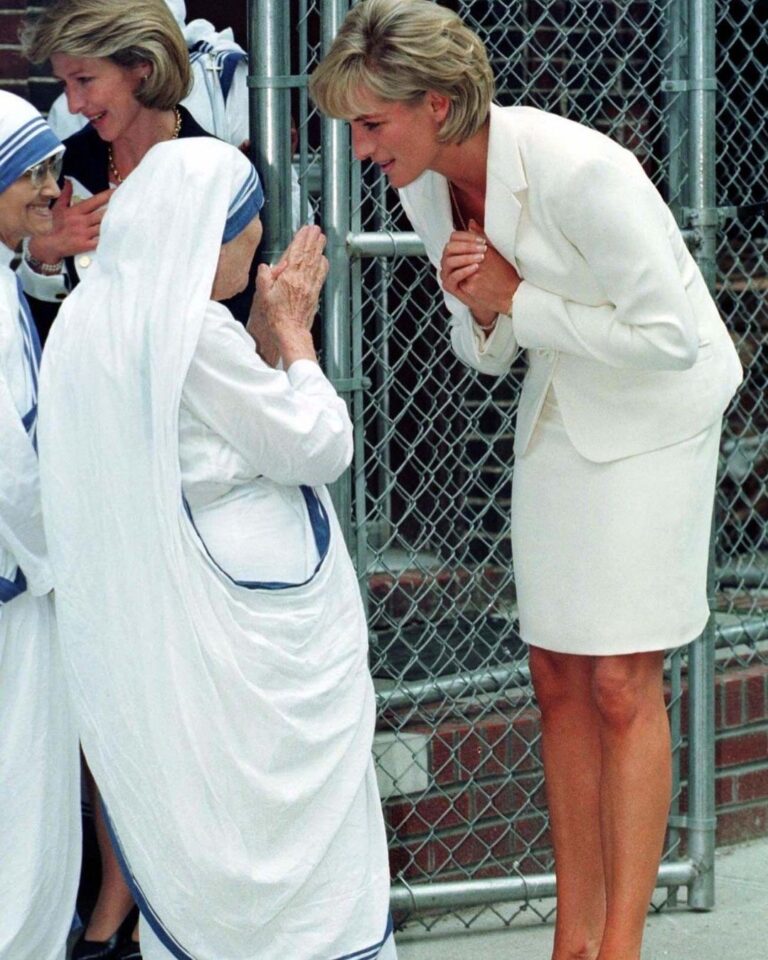 It has been 26 years since Diana, Princess of Wales died in Paris. Only 5 days later, on September 5, Mother Teresa passed away.
Mother Teresa devoted her life to serving the poor around the world.

Such human beings are so needed now, with their strength, dedication, compassion, and passion.

I had such an honor and privilege to work in the humanitarian field with many who worked in the past with Mother Teresa and Princess Diana personally and assisted them on their difficult humanitarian path.
I'm so grateful for their trust and support.

All those who worked with Mother Teresa in Calcutta told me that she never judged anyone. Her unconditional love and understanding were endless. Today with her humanitarian supporters, who assisted her daily, we help children from the poorest places in India.

Due to the anti-landmine campaign, I was in the minefield with those who assisted Princess Diana in the past or directed her with demining action. I also met many wonderful humanitarians like Nobel Peace Prize recipient Mercy Sister Denise Coghlan, who taught me so much about the landmine victims' assistance.

Princess Diana worked on behalf of charities around the world. She led a campaign for a worldwide ban on landmines. During the trip to Angola, she walked through a recently cleared minefield, putting her safety at risk. After that, she became the voice of those who were wounded and physically broken by landmines.

To understand Mother Teresa's mission,
To understand how extremely important is what the Missionaries of Charity work today, we should all visit Calcutta because that place is beyond any imagination.
The endless landscape of slums was much worse at the time of Mother Teresa, but still, it's one of the poorest places in the world, where the suffering of people disarms all those who feel equal to judge.

At this moment, I think about all the wonderful humanitarians, and silent heroes that I met on my path.

May the meeting of those two exceptional women inspire you.
There is so much to be done. It is our turn.